The Marbella experience - start living the Good Life

About Marbella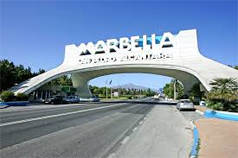 Marbella is a Spanish town in the province of Málaga, Andalusia, and one of the most important seaside resorts of the Costa del Sol. Due to its comfortable climate, great accessibility and many recreative, cultural and social possibilities, Marbella has all the qualities to become your perfect (second) home.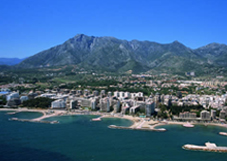 The city is located on the Mediterranean Sea, in the foothills of the Sierra Blanca. Because the mountains are situated closely to the coast, the city has a large gap between its north and south sides, providing views of the sea and mountain vistas from almost every part of the city.
Marbella can easily be split into two parts; the beach and the old town. The old town of Marbella retains nearly the same layout as in the 16th century and includes the ancient city walls and two historical suburbs of the city, the Barrio Alto, which extends north, and the Barrio Nuevo, located to the East. The coastline is heavily urbanised; most of the land not built up with golf courses has been developed with small residential areas. The 27 km coastline of Marbella is divided into twenty-four beaches with different features, ranging through fine, medium or coarse in texture, and some gravel.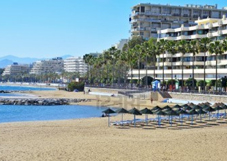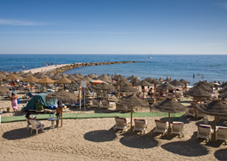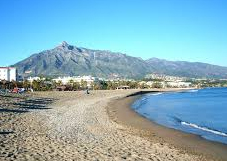 The Golden Mile connects Marbella and Puerto Banús, and is a four mile stretch on which the most luxurious residences in Marbella are located. It runs towards Puerto Banús, a marina located in the area of Nueva Andalucia, to the southwest of Marbella. It was built as a luxury marina and shopping complex in 1970 and has since become one of the largest entertainment centers on the Costa del Sol. Developed in the Mediterranean architectural style, Puerto Banús contains expensive shopping malls, restaurants and bars around the marina and is one of the main tourist attractions of Marbella.
As a perfect mixture between luxury and freshness, decadency and easy-going, Marbella offers a wide variety in nature, authentic streets and historical buildings next to its new developed parts. This is making a Marbella villa perfect to become your new home.
Thinking about purchasing a Marbella villa, apartment or townhouse? Don't hesitate to contact us! We would love to share our knowledge and expertise.