Español
Sell your property with us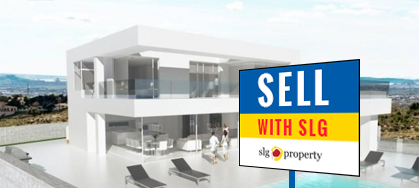 Sell your Marbella Beachside Villa with SLG property, your trusted local agent with 20 years experience
If you are selling, we are your best route to market. Presenting your property to the clients that matter. How do we do it?
Internet – You'll be on our bespoke Beachside Villa website & and the high traffic www.villa-marbella.info site. Along with all the major Web portals and specific web marketing programs all across the North of Europe.
One Listing with us puts your villa in front of over 1000 local agents on the Costa del Sol
We run a highly successful multiple Exhibition program year on year in the busy Dutch and Belgian countries.
We are the go to agent for other the agents. Our market presence means they have us on speed dial. We also offer your property over all the main agent networks on the Costa del sol to literally thousands of potential customers
We benefit from solid referral business, our clients come back to us, buyers and sellers and they recommend their friends -We have probably sold your neighbours' properties
We have a waiting list of clients looking for the right property.
As we mean business, let us give you something else to chew over ! We reward all our clients with a 500€ voucher to spend in any of the selected Marbella beach restaurants that advertise with us in our villa brochure. If you are buying or selling a villa with the Spanish Living group you can celebrate in style and luxury.
It's going to be another busy year here Beachside East Marbella, with lots of Villa properties being bought and sold, plenty of redevelopment and new construction.
SLG property, the Nº 1 local agent, welcomes all our customers to the biggest and best selection of Beachside Villas East Marbella.
We mean business, whether you're buying or selling, new to the area or a seasoned investor you should be talking to us. The beachside Marbella villa market has benefited from excellent growth over the last few years and demand remains high. Why? Because it brings together so many of the best elements of the Costa del sol Lifestyle. Marbella on your doorstep but still quiet and residential. The beautiful sunny beaches and shops and restaurants all nearby – the perfect mix.

SLG Property remains at the forefront of the local market, driving the business forward.
If you are serious about buying or selling in this area, come to us first and we'll get the job done and done well.
Ron de Vries.